Download Our Free Expense Reduction Checklist
Determine if you have been overcharged by your vendors and entitled to refunds!
Plus, we'll teach you to optimize your costs and help you save money for years!
Recover Money Spent on Telecom, Utilities, Waste, and More!
Our Services
Learn more about the types of expense reduction audits and consulting services provided by Integrity Cost Consulting.

Utility
Your organization might track/review utility usage and seasonal trends, but how do you know you're being billed accurately and cost-efficiently for both delivery and supply?  Is there someone on your staff who keeps abreast of new or changing tariffs or knows how to read and interpret tariffs?  It's unlikely you do. We can help.

Telecom
The telecom industry is confusing, complex, and ever-changing.  We are experts in deciphering the maze.  We'll partner with you to audit all bills for errors and overcharges – plus evaluate the cost-effectiveness of line charges, usage charges, and feature/bundle packages. Our team of experts is here to save significant time and resources.

Laundry
We work for you to obtain refunds, dramatically reduce costs, and eliminate program headaches. Laundry service agreements are complex.  It takes special knowledge and significant time to manage the line item costs on a weekly basis.
We analyze over 50 different variables and work to get you the best products and services for the lowest cost.  Our ongoing invoice audits ensure your pricing and terms remain contract compliant. We are vendor-neutral and do not get paid by vendors. There is no need to switch vendors unless you want to. Unless you just signed a new vendor contract 1-3 months ago, we can help.

Waste
We have extensive waste industry knowledge, including an understanding of how waste haulers' costs vary by region due to local regulations, competition, availability of recycling services, and the cost structure of local landfills. Our knowledge of market rates for waste hauling services by region and national program offerings is unsurpassed.
Our Blog
Check out our blog for more cost consulting tips and tricks.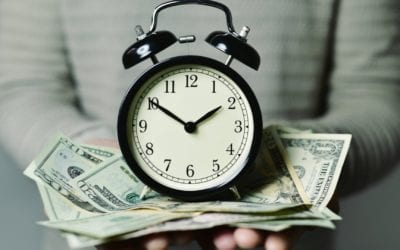 We realize everyone is busy and no one wants another project, but what if we told you there was a greater than 80% chance your organization was being overcharged for utility, telecom, and waste costs.  How long would you wait to find out?  The costs of waiting could...